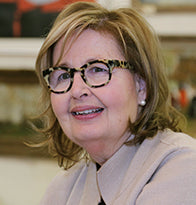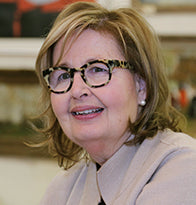 Our Services
Experience
Elizabeth Jackson has been synonymous with quality, creativity and client relations for more than fifteen years. On behalf of discriminating homeowners throughout Fairfield and Westchester County, she has appraised and sold more than 200,000 items, including fine art, furniture, silver, porcelain, and crystal, jewelry, books, rugs, musical instruments, vintage and couture clothing, as well as everyday items. One of the few estate sale business owners with arts and antiques expertise, Elizabeth is equally skilled at handling consignment level items and rare antiques.
SCHEDULE AN APPOINTMENT
"I understand the emotional attachment of parting with a beloved home and its contents and devote myself to achieving best value for clients' prized possessions."
The Team
Behind Elizabeth's individual commitment and experience, is a knowledgeable and talented team that includes more than a dozen full and part-time employees, including a former Christie's art historian and researcher, a museum curator, and a furniture and fine art restorer. From the beginning, Elizabeth's goal is to listen and develop a plan that is customized to a client's home, schedule, and special needs.
"On numerous occasions, our team's ability to research, repair and creatively stage were the key factors in finding the right buyer."
Record Prices
Elizabeth Jackson's appraisals, on everything from Tiffany lamps to early Hudson River paintings, from a Corbusier table to an antique gold and diamond necklace, have achieved record prices. In many instances, items that have sold at Elizabeth Jackson Estate Sales outperformed estimates from major New York auction houses, and achieved sales which failed to sell at auction. In addition, unlike an auction house that will "cherry-pick" your pieces, an on-site estate sale allows you to safely sell everything from your prized possessions right down to the last napkin ring. Pieces displayed in the context of your own home always yield better prices than at auction when sold alone. Best of all, proceeds at in-home estate sales are tax free!
"A great sale has every price point, for every type of buyer. And, as my grandmother would say, it's 'found money' for sellers."
Creative Styling
A walk through an Elizabeth Jackson estate sale is like stepping into the pages of a home décor magazine. Elizabeth's sales are always meticulously curated and showcased in room vignettes that help customers envision how to pull together specific looks at home. As always, Elizabeth and her staff are on hand to answer questions, measure, discuss scale, fabric and color and provide suggestions on ways to mix new finds with a customer's current pieces.
"I always like to give shoppers great takeaway ideas and show them ways to recreate the look in their own home. Often, they end up buying a whole room!"
Track Record
In 2010 Elizabeth Jackson Estate Sales made tri-state history by achieving the largest estate sale gross at the home of a private Westchester collector of art and antiques. In 2012, her firm received extensive media coverage of the Connecticut estate sale for CBS "60 Minutes" commentator Andy Rooney. Rooney had an affection for Underwood Number 5 typewriters for many reasons, including they were made in the same year he was born.
"Andy Rooney's typewriter which sold for "several thousand" is one of two that he used. The other is at the Smithsonian."
Testimonials
"Congratulations on a great job for us! You and your crew worked very hard and achieved excellent prices for our household goods and car. M.L. , Fairfield
Not only did you do an excellent job on the sale, but your accounting report as well.  Be sure to use us as a reference anytime."  P.S., New Canaan
"The difference between Elizabeth and other estate sale companies is Elizabeth knows the arts and antiques market. She is our insider source for some of the best pieces."  D.A., Pound Ridge
"I am endlessly impressed with your sales: exceptional merchandise, well-organized, clean homes & pleasant sales help."  A.Z., Westport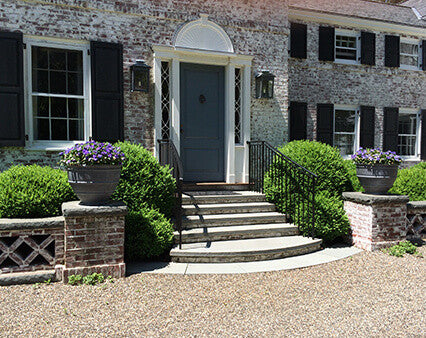 Marketing
An email with a 200-400 image photo gallery highlighting your home and its contents is sent to over 3,000 of Elizabeth's private clients. Print and online ads featuring multiple 4-color photos and detailed copy appear in Antiques and Arts Weekly and all Fairfield and Westchester newspapers. Social media is used to showcase select items and drive traffic to the website and to the sale. In addition, Elizabeth personally reaches out to her vast network of dealers, collectors, interior designers and special customers who she knows will be interested in client items.
Post Sale
At client's request, unsold items will be evaluated for donation or moved to Elizabeth Jackson Consignment Store for continued sale opportunity. Clients may also contract with Elizabeth for post-sale clean-up.
Special Circumstances
Elizabeth Jackson is experienced working directly with clients or estate lawyers and is fully insured and bonded.